About Us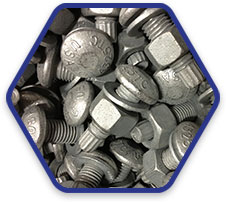 Haydon Bolts, Inc., an AISC Associate member company, is a family owned manufacturer that specializes in domestic "Melted and Manufactured in the U.S." structural bolts and anchor rods since 1864.
Haydon Bolts specializes in manufacturing Structural Bolts (A325, A490, A449 & A354-BD,) Anchor Bolts, Tie-Rod Assemblies, U-Bolts, Eye Bolts and J-Bolts in diameters from 1/2″ through 4″ and up to 40 feet in length, in plain, galvanized or weathering finishes. With a 50,000 sq ft manufacturing plant located in Philadelphia, PA, Haydon Bolts is able to provide next day deliveries from Maine, to Western PA, North Carolina and everywhere in between, while also shipping products across the country and Canada.
Haydon Bolts carries the largest inventory of "Melted and Manufactured in the U.S." structural bolts and rods in the country combined with our quick turn around on manufacturing and galvanized orders allows us to get you what you need, when you need it, with the paper work to back it up.
Our goal is to be your one stop shop for all of your heavy construction fastener needs from structural bolts to anchor rods, weld studs, and wrenches with Haydon Bolts you get, one shipment, one PO, no problems!